Sometimes knowing which class you should take or are in the mood for can be confusing.
We offer something for everyone with many classes to choose from on our regular weekly schedule. Classes span various modalities and skill levels from Yin, Restorative, Self Massage, to a more vigorous Vinyasa/Power Flow. You will find we offer classes categorized by Foundations, Reset & Restore or Stress Free Flow. These types of yoga classes are ranked on a SFB scale, One SFB logo is the easiest & three SFB logos indicates a more challenging class.
= easiest

= more challenging
Show up to all and find what resonates, let us be your guide as you do what you can 🙂 Mindfulness, proper alignment, functional movement, challenge, strength and growth in both body and mind will be gained in every class!
Teachers will offer modifications for beginners and advanced students, but please choose a class that speaks to your current level of ability. For further information, click on our more in depth Class Descriptions link on our schedule page under each class before you reserve or feel free to contact us.
Take The 1st Step Towards A Better Stress Free You & Register For Class Today!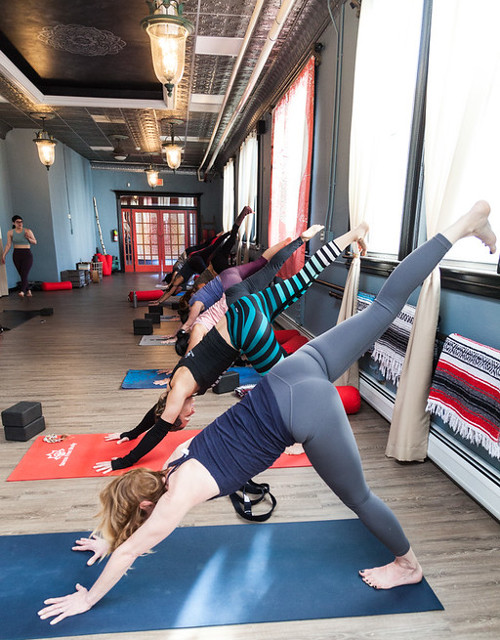 Foundations:
Meant for those looking to master the basics of yoga. Explore traditional yoga postures and breathing techniques to bring strength, balance and flexibility to the body and the mind. Suitable for beginners, pleasing to all levels.
Reset & Restore:
Whether your encountering foam rollers & therapy balls learning self massage techniques, marinating in Yin poses & positive affirmations, experiencing essential oils & face cloths or gaining Chakra understanding/knowledge and balance you will leave every class stress free, reset & restored! Open to & loved by all!
Stress Free Flow:
Flow through Sun Salutations, and/or Asanas with some days maybe more upbeat and dynamic than others. Whether heart pumping, sweat releasing or strength building our flow classes offer continuous movement to invigorate the body, mind, and soul. Connect and anchor in the present before releasing into a much deeper stillness. Open to those ready to focus their energy to build strength, balance and endurance in the physical body.
Sit, (or lay 😉 in stillness; nothing for you to do but arrive. Meditate, and learn the skills to be in a wiser relationship with all your stuff, aka stress. As we formally take our seat in meditation, we cultivate a practice to take time out to simply tune in to the present. By arriving in the present moment, we learn to deal with cope, let in and let go of all of life's struggles, challenges and disturbing events with grace and composure.
We practice mindfulness meditation here with sometimes guided scripts or some days affirmations.
Mindfulness means paying attention in a particular way: on purpose, in the present moment, and non-judgmentally. This kind of attention nurtures greater awareness, clarity, and acceptance of the present-moment reality. -Jon Kabat Zinn
Did you know meditation actually induces neuroplasticity, making positive lasting changes that occur in the structure and function of the brain. Although it has been around for thousands of years, scientific proof has been made and continues to be studied and spread. This is why the recent surge and acceptance in the western world has been seen more and more. MBSR(Mindful Based Stress Reduction) aka mindfulness meditation, helps us to be present in life, not lost in anxiety or stuck in depression. We develop a wise relationship with the stress that is meant to continuously unfold. This life is meant to be lived, encountered, felt all of it, the good, the bad, the ugly, fully present and alive, moment by moment. ~Cat
Give yourself permission to let go, be supported and present. Through mindfulness and guided meditation one can reduce negative emotions, increase imagination, creativity, patience and tolerance as well as gain a new perspective on stressful situations.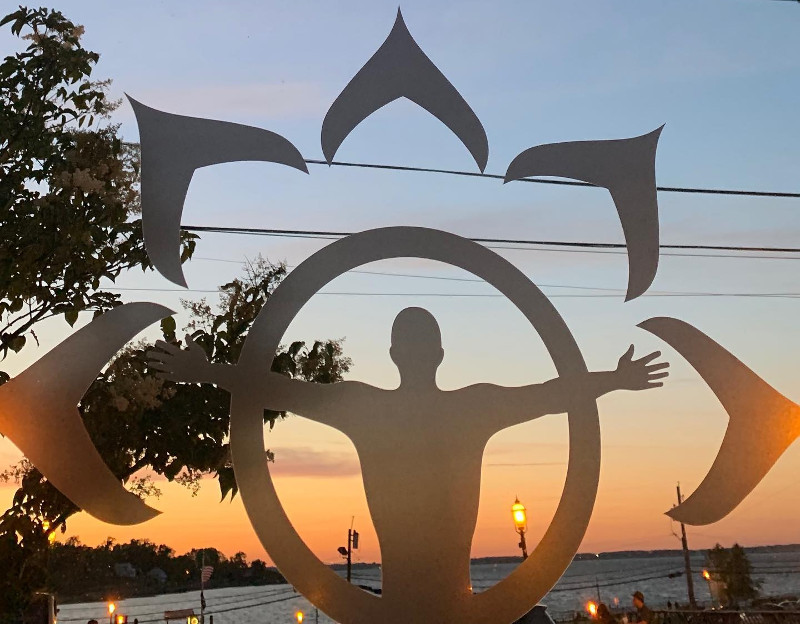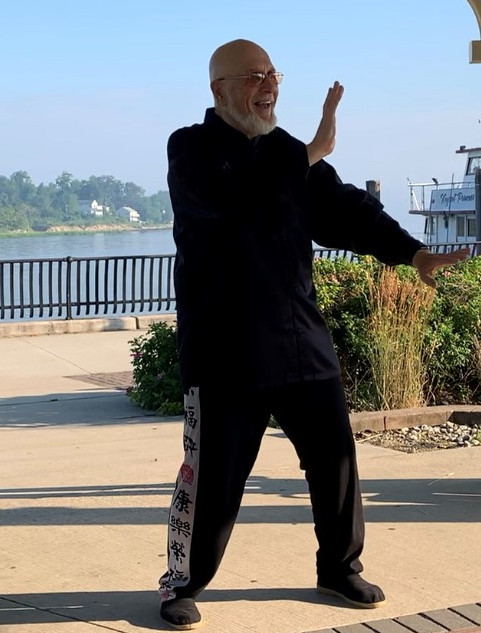 Beginner Tai Chi/Qi gong Virtual
Moving meditations based on the martial arts, can be enjoyed by all, regardless of age, sex, or fitness level! Our virtual class is a more traditional Qi gong class and important branch of traditional Chinese medicine. Sometimes referred to as Chinese yoga both Tai Chi and Qi gong work on Qi (pronounced chi) Both practice, body movement, breathing techniques, meditation and are used to directly work on Qi- our energy or life force. Research indicates that regular practice increases or improves: relaxation, muscle strength, endurance, flexibility, cardiovascular functioning, stress management, balance and coordination.
Tai Chi At the Courtyard: Please be advised class will be canceled if inclement weather.
Here in the courtyard we will practice out in the fresh air the Yang Chen-Man Ching form, Section one first 15 movements. The Chen-Man Ching form from Beginning to end is 54 movements. For Teaching purposes Al will divided the form into 3 sections, Section One is just 15 movements, Section 2 is 18 and Section 3 is 21 movements. You will continue to build onto the form as the weeks progress. Tai chi is a low impact physical work out, which can be adjusted to suit anyone of any age in any condition of health. Tai Chi emphasizes learning to move in a relaxed way. Relaxation opens up the blood vessels and energy channels, lubricating tissue and bringing nourishment to every fiber and in cell in the body. Tai Chi also is referred to as meditation in motion.
Tai Chi At the WATERFRONT
Al will teach the 12 movements of Dr. Paul Lam Tai Chi for Arthritis, Sun Form. This form provides many health benefits in a relatively short period of time and by the end of the season students should feel confident in practicing this form all on their own or in a group for many years to come.